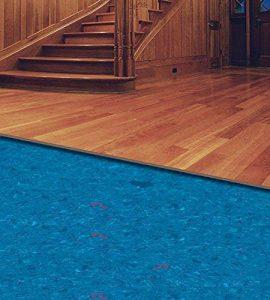 If you wish to get maximum protection for your flooring material, underlayment is the key. This is a great way to ensure the overall foundational support for any room. It could be inside your home, workplace or shop.
The underlayment works as strong support. It also enhances the flooring to a greater extent. And it also has some other important responsibilities. Such as leveling flooring, laminate plank cushioning, sound transmission reduction and many more…
But before having underlayment on my plywood floor, I was unsure. I kept asking the same question to myself. Do I need underlayment for laminate flooring on plywood? Quite surely, I'm not the only one asking it though. And that was the main motivation behind writing about it today
Do I Need Underlayment for Laminate Flooring on Plywood: Some Questions to Find the Answer
To understand whether you actually want to go for underlayment on plywood flooring, there are certain things to know. Asking yourself a few questions can be a great idea… What questions? We're about to know!
Also, let me start with a note. Using underlayment over plywood flooring is absolutely possible. This is for those who are not confused about making a choice. But actually, they are doubting the possibility. So, if everything is cleared till now, let's look for some more…
General Idea on Laminate Underlayment
The laminate planks need to be smooth and connect better. They should also feel a bit softer underfoot. And all of these are possible with laminate underlayment. This is basically a supplementary pad installed right below the laminate flooring.
It could be availed in a distinct roll of polyethylene. The form can be felt, cork or even foam. Sometimes it also comes with an attachable formula. This is to connect in the bottom of laminate flooring.
Some decide to lay a separate underlayment. They do so instead of installing pre-attached underlayment laminate flooring. There is one plus score you achieve with such a decision. And that's with getting a cohesive barrier line below the laminate.
The right installation method is critically important. Also, the correct selection of underlayment is very crucial. It has a whole effect on how the laminate flooring will feel later as well as it's wearing out process. You should keep the environment, floor type and personal needs in mind while making a choice.
Do You Need to Correct Slight Imperfections?
It's rare that the subfloor turns out to be absolutely flat and perfect. There could be minor imperfections such as pinholes, gaps, grooves, pits, and splinters. Because of the seamed plywood sheets, there are rare perfect subflooring process possible.
If you have really solid hardwood floors, then bridging small gaps won't be an issue. There's hardly any need for underlayment in those cases. This is because the run is through directly over imperfections. Ceramic and porcelain tiles are also the same. They can bridge a few tiny holes and gaps easily. Motors are effortless to fill them in.
However, when it's the case of laminate flooring, subfloor imperfections are common. And with the help of underlayment, you can easily recover from those damages. But, don't expect the underlayment to cure every imperfection.
Do You Need to Soften Footfall?
Sometimes the hard surface tops are quite tough to walk on. And to make that softer, you can try extra padding or underlayment. This will surely provide great support. And that's without making the floor too hard or uncomfortable to walk on.
With underlayment, you can add extra flexibility to wood subfloors. This will slightly soften the laminate. Usually, this is appropriate for those who have a really solid surface. If the flooring feels hollow afterward, it could be a problem. So usually with real wood flooring, the underlayment works best for softening footfall.
Do You Need Sound Absorbance Properties?
Sometimes the laminate flooring turns out to be extra thin. And so, it does not really act or feel like real wood. This, later on, develops an extreme condition of sound transmission. An underlayment can provide a balance help here.
Usually, laminate floorings have really less density. Thickness is not more than 12mm in most of the case. And these are made with low-density firewood for saving cost. So, adding underlayment can really help with sound-absorbing qualities. However, this is also not going to solve the sound issue completely but to a minimal level.
Are You Having Difficulty with Moisture Controls?
Sometimes the moisture migrating upward can be a huge problem with certain flooring. And so, adding a moisture-proof underlayment or vapor barrier becomes a necessity. Also, do you live in a non-climate-regulated area? If yes, then the issue of rising moisture is surely going to appear today or tomorrow.
This is the case with wood subfloors as well. And so, using a common foam underlayment is very important in such conditions. Sometimes there's also a need for sperate 6 mils. Polypropylene vapor barriers with certain types of underlayment.
Are You Okay with Additional Cost & Extra Installation Steps?
Underlayment is not cheap, let's get it straight. So, if you want to go for it, mind that there's a price that needs to be paid. At least if you wish to use something of good quality and the one that can provide necessary support and safety.
Also, there's going to be a bit more hassle added to the actual installation step. So, if you think these won't be an issue later and you can tackle, then go for it.
Frequently Asked Questions About Underlayment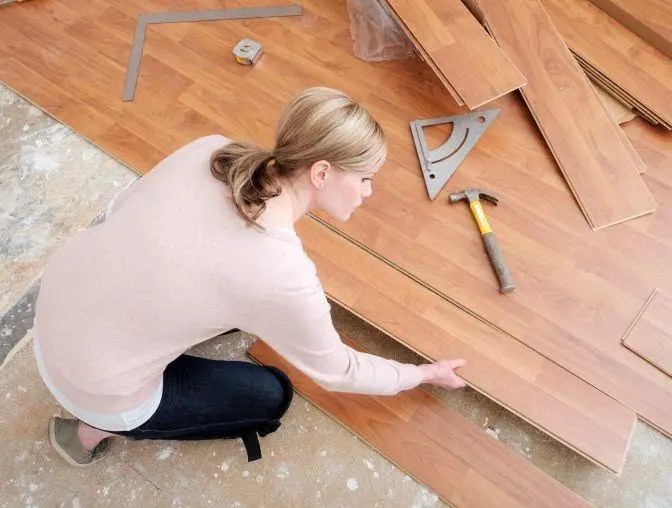 Do I need underlayment for laminate flooring over vinyl?
Due to the vinyl flooring design, it's usually not necessary for an underlay. There's a base layer in most cases when using the vinyl floor. And it is enough to serve the purpose of an underlay. So, an additional underlay is not really compulsory. Also, the vinyl flooring is very affordable. And the fact that it needs no sperate underlay, overall cost is even more reduced. So, it's one great sought-out option for budget-conscious folks.
Do I need underlayment for laminate flooring with attached pad?
Well, the main reason for having an attached pad is to not use an underlayment. So of course, you don't need an underlayment when there's already attached pads. Keep in mind that if you still choose to use an underlayment with attached pads, chances are it's going to waste your money.
Plus, it's also going to cause damage to laminate installation. However, sometimes there's no moisture preventing barrier with the attached pads. In that case, you need to buy one to go under the laminate.
Can I use the carpet for my laminate flooring underlayment?
Of course not! You must remove these items prior to the installation process. There's no way to install these elements.
Conclusion
Ask yourself again, Do I need underlayment for laminate flooring on plywood? What's the answer this time? I'm sure you have one by now after going through these questions.
Now move with that route and do whatever sounds best for your flooring. Just remember that the floor is probably what your family, friends and you are constantly using. So, adding safety, support and flexibility here is absolutely the most remarkable investment.
This is Autem Decker. Main Author of 'TheHomeDigs'. You may not find her on the list of top 10 contemporary Canadian interior designers, but everyone who knows her says she was born to be an interior designer.
She makes her plan in her head and draws them in her years-old diary with a note in the corner. The way she plays with color and shape amazes us.
Connect Her On – Twitter