Fiberglass showers are desirable to most of the people for their shining beauty and durability. But after a few days of use, their shiny look temporarily despairs. Stored water and soap scum make the shower dull and dirty, and taking shower in a dull and unclean shower room never feels satisfying.
Though the fiberglass showers get dirty after a few days of use, they can be cleaned effortlessly, and once they are cleaned, their shiny look will also be restored.
So, if you have installed fiberglass shower in your house and want to maintain your shower to get fresh vibe around the year, you can follow our steps and tips. In the following section, we have discussed how you clean your fiberglass shower effectively and included a few additional tips for shower maintenance.
You May Read: Best shower curtain rod
How to Clean Fiberglass Shower: Step by Step Tips
Fiberglass materials are susceptible to dirt and stain, at the same time with a minimum labor one can remove that dirt and stain from the glass. Here we have discussed a natural process of shower cleaning that won't hamper the smoothness of your fiberglass surface. To know how to clean, just follow the steps.
Step-1: Preparation
Before starting the cleaning, you have to prepare your shower room for cleaning. Remove all the bottles, soap, razors, and other accessories from your shower. Wipe down these accessories with a cotton cloth to remove any grime that may be transferred back into the shower when you keep the items back on the shower after cleaning.
After removing all the items, you will have ample free space in the shower room. Now rinse away the loose dirt using the splash of water. When you remove the outer loose dirt by water, you can deal with the stubborn dirt effectively, also the solution will reach directly on the stuck-on grime.
Finally, open up all the doors and windows of the shower room to prevent the fumes and moisture from building up.
Step-2: Buy All Necessary Tools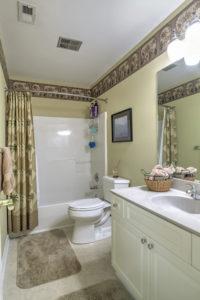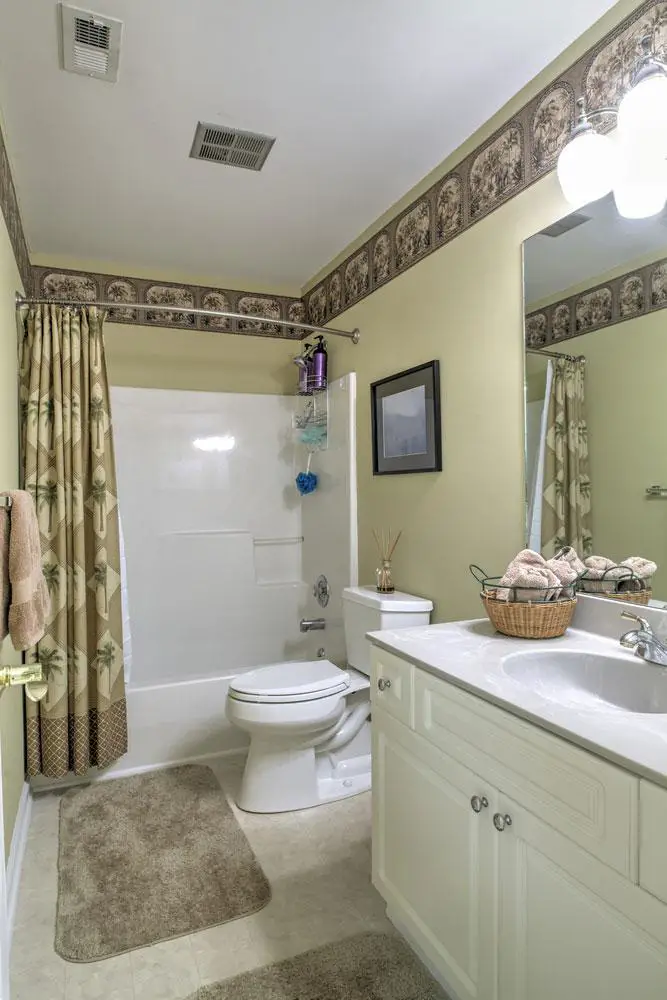 Here is a list of all the tools and liquids you will require to clean your shower. If you don't have these tools right now, don't worry; they are available everywhere, you can find them anywhere.
Baking soda.
Old towel.
Boiled water.
Dish wash soap.
White vinegar.
Brush.
Sponge.
Step-3: Making the Cleaning Solution
Take a plastic spray bottle and mix 2 cups of white vinegar with 2 tablespoons of dish wash soap, you are free to use any dish wash soap. Now shake the mixture to ensure the balanced proportion of vinegar and soap in the solution, and then keep it aside.
Step-4: Cleaning
At the beginning stage of cleaning, spread the baking soda all over the shower tub or floor. Take the old towels and cover up the entire area of the floor. Now pour the lukewarm boiled water all over the towel. Pour water until the towel gets wet completely, but never make an overflow of water in the floor. When you are done with the pouring, wait until the towel gets cold.
Now, using the soaked towel start scrubbing the floor. By scrubbing, you will be able to remove almost 70-80% of the dirt and grime from the floor. However, if you find scrubbing with towel uncomfortable, you can use soft brush and sponge too.
Step-5: Secondary Cleaning
If you clean your shower floor regularly, then after the step-4, your floor will be completely clean. But if the floor has some stubborn stains, you have to do this secondary cleaning too.
For this step, heat up the soap and vinegar mixture into a microwave oven for 2 minutes. Be careful when you take out the bottle after 2 minutes, it will be very hot.
Now, spray this mixture all over the floor and brush up the stains. You will be able to remove even the older stubborn stain and grime from the floor. Finally, wash the shower with fresh water.
Special Cleaning Tips for Fiberglass Shower
If you need to clean your entire shower room, you can follow the above-discussed steps, but if you want to clean only a specific area, you can follow these steps.
Make a paste with baking soda and white vinegar.
Apply this mixture onto the stains or dirt.
Leave the mixture there for a couple of hours or overnight.
Now, using a brush or sponge gently scrub the stain.
Hopefully, you will be able to successfully remove the stains.
Shining Your Fiberglass Shower
You can use any all-purpose cleaner or mixture of vinegar and water for shinning up your fiberglass bathtub or shower surface. This kind of spray also works well for day to day cleaning. To clean or shine, spray on the fiberglass, then rub with a sponge.
Removing Rust from The Bath-Net
If your shower room net is affected by rust, you have to apply acidic liquid and hard string brush to remove the rust. Before starting, wear hand gloves, then apply the liquid following the instruction manual, and keep brushing until the rust is removed. As this liquid is acidic, never pour it onto the fiberglass.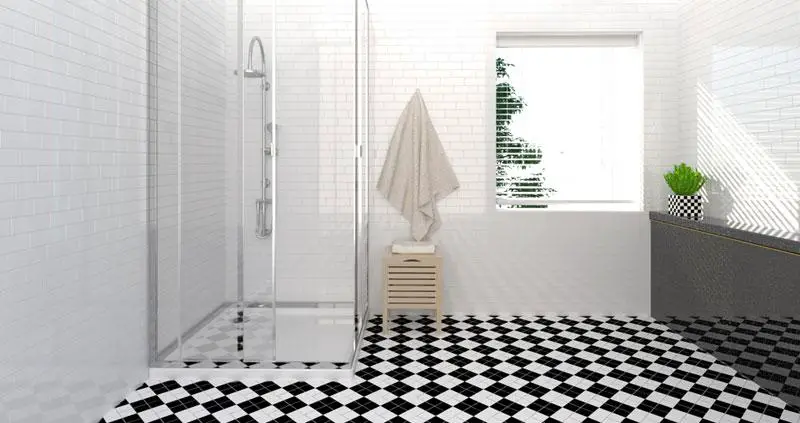 How to Keep Your Fiberglass Shower Clean Always?
Hard stains are arduous to remove, but if you take care of your shower regularly, stains won't get any chance as well as you can feel the fresh vibe all the times. Here we have listed 4 tasks, you can follow these to take care of your fiberglass shower regularly.
Pour some extra water on the shower after taking a bath.
Do regular rubbing with a brush, it will take 60-100 seconds only!
Clean the net with an interval of 2 to 3 days.
Use fiberglass boat wax for a protective coating on the walls, it also allows the water to run right off.
Summing Up
Cleaning fiberglass shower will ensure you a fresh bath every time and will protect the glossing beauty of your precious fiberglass. As a result, your time inside the shower will be one of the best times of your day. And, following our above-mentioned tips and techniques, hopefully, you will be very able to keep your shower spotless and sparkling around the year.
This is Autem Decker. Main Author of 'TheHomeDigs'. You may not find her on the list of top 10 contemporary Canadian interior designers, but everyone who knows her says she was born to be an interior designer.
She makes her plan in her head and draws them in her years-old diary with a note in the corner. The way she plays with color and shape amazes us.
Connect Her On – Twitter