Before I talk about benefits of hardwood floors let me ask you a question.
When it comes to your home décor, you obviously want it to look amazing, don't you?
I don't think I need to tell you how getting a posh flooring dominates the look of your house.
But you want the complete blend of outlook and durability that comes at a cheap cost, don't you?
Well, in this case, getting a hardwood floor will get your job done. Hardwood floors are not only durable but also give your home a posh new outlook.
Most of the homeowners are shifting to hardwood floors nowadays from tiles and carpeted floors.
If you don't have any idea about the benefits of hardwood floors, here's what you need to know.
10 Benefits of Hardwood Floors
There are a lot of benefits of hardwood flooring. I'm just letting you know the most important ones. Please go through each of them.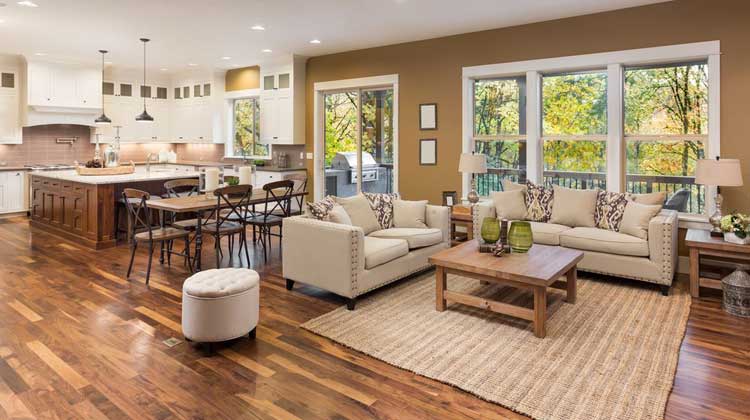 1. Enhance The Decor of Your Home
With hardwood floors around, you can enhance the decor of your house. It will give you a soothing warm feel.
Some people believe that if you install hardwood floors in your home, it will make your space look bigger. Besides, with these floors around, you can switch to a lot of different shades and color, and you won't have any problem getting them matched with your floors.
2. Low Maintenance
These floors are relatively easy to clean and to maintain. One single wipe is enough to clean the floors and make it look shiny again. You can swipe on it, steam-clean it or use a vacuum cleaner to remove the debris and the dirt.
Besides, you'll love the fact that hardwood floors are resistant to stains and fight against them better than carpeted floors. If you spill any liquid on them, you can easily remove it with a single wipe.
3. Strong and Durable
Most homeowners prefer hardwood floors because they are stronger and more durable than others.
Yes, it's true that hardwood floors can get scratches and dents.
However, compared to others, they can withstand dents and scratches better. If you take all the care your hardwood floor deserves, it will last for decades with no problem at all.
4. Adds Value to Your Home
If you're planning to sell your home, it's a wise move for you to decorate your home with hardwood floors. As the floors look posh and rich, buyers will love the décor and will pay you more. There are of a lot of people out there who don't prefer carpet floors, especially if the carpet belongs to someone else.
So, if you're going to sell your house and it has carpet flooring, chances are your buyers will get rid of the carpet floor anyway.
5. Better Air Quality
Carpet floors attract dust very easily. If you have pets inside your house, getting yourself a carpeted floor is a bad idea. Besides, they also attract pollen, matter or other allergens which are commonly known.
Laminate and tile floors can give you a hard time with their grout lines around. These grout lines and embossing can trap dust and allergens.
So, the last choice you're left with is hardwood flooring. Why is it different? Well, unlike others, the hardwood floorings do not attract dust, pollens, animal dander, and other allergens.
As a result, it gives you easy access to improve your air quality. Plus, this also ensures that you're getting fewer germs inside your house. If you're someone who has allergy issues, I don't see any other option for you than getting yourself a hardwood floor in your house.
6. Amazing Outlook
Thinking of changing the décor of your home? The problem with other floor types is that the interior décor you're going to choose for your home, may not blend in perfectly with your floor.
With hardwood floors around, you don't have to go through this problem. You can choose any type of interior design for your home; the hardwood floors will adapt to almost every theme you'll choose. Change your mirrors, decorative accents, wall art, the floors will always maintain the rich and posh look your house deserves.
Besides, you'll have a wide range of color options, shades and species to choose from. You won't have to get the same factory pattern over and over again if you choose the real hardwood floors. Instead, as you switch between a versatile number of swirls, shades, and grains, your house will have a natural beauty and character.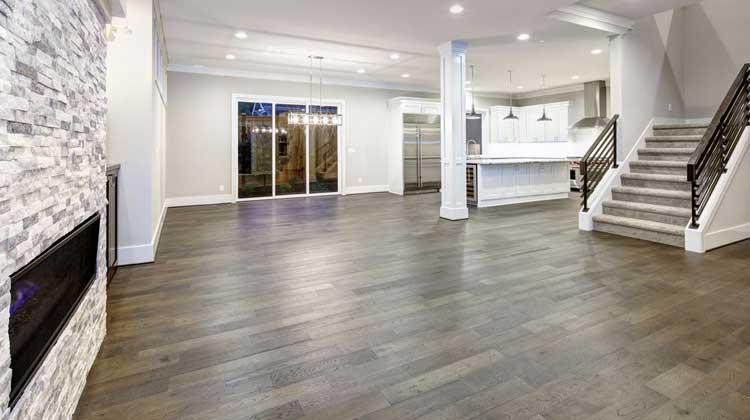 7. Cost-Effective
As I've told you earlier, hardwood floors are more durable than others. Besides, they're providing you with a wide span of features which other floors won't do. So, don't you think they're going to be a little more expensive?
The answer is YES, they're a bit expensive but trust me, even though other floors are cheap, you'll have to spend a lot of money getting them installed, and fixed if you face any damage.
You see, other floors can be cheaper. However, if these floors get damaged (which happens pretty often, you'll have no choice but to replace your floors with new ones. Besides, as they attract dust and germs, you'll have to spend a lot of cash if you want to clean your house with cleaning agents. All of these are going to cost you a fortune.
Now, even though hardwood floors are expensive, you can find the bright side if you think about long-term costs. As they're durable, they won't break easily even if you slam them hard. As a result, you won't have to get a new floor now and then. It saves you a lot of money.
Plus, as they're easy to clean, you won't have to use the cleaning agents a lot. As a result, you don't have to waste your money on buying these agents now and then. So which option is causing you to spend more money, again?
8. The Colors Won't Fade
Over time, carpets will lose their lusters, no matter how expensive they are. As they start getting wears and tears, the colors will start to fade as well.
You won't have to face this problem with hardwood floors. You can use them for a decade or two, with the right care and cautions, your next generation will find it good and shiny as new.
9. Can Be Refinished Anytime
So, what if one day you're thinking to go for a change in colors? No problem at all, unlike tile and carpet floors, instead of replacing your hardwood floors, you can refinish them very easily.
It brings us back to the cost one more time. You see, replacing your carpet floors or tile floors can cost you a fortune. However, getting your hardwood floors refinished will cost you significantly less.
Besides, you'll find it very easy as you can change the décor of your home drastically without spending a lot of money. All you need to do is sand the color off your floors and stain them as you desire.
10. Improve Acoustics in Your Home
If you hear hollow sound or vibrations inside your home, you can get rid of easily with hardwood floors around. Hardwood floors will help you to improve your room's acoustics. That is why most of the dance or music studios use hardwood floors.
Ending Thought
The benefits of hardwood floors I talked about here are just the tip of an iceberg. There are a lot of other benefits as well, but these are the major ones.
Trust me, if decor, durability and budget issues are the things you want to focus on, getting yourself a hardwood floor can be your best bet.
This is Autem Decker. Main Author of 'TheHomeDigs'. You may not find her on the list of top 10 contemporary Canadian interior designers, but everyone who knows her says she was born to be an interior designer.
She makes her plan in her head and draws them in her years-old diary with a note in the corner. The way she plays with color and shape amazes us.
Connect Her On – Twitter