The beauty of an outdoor place is at its best with a corner for sitting, lying and relaxing.
Whether it is your terrace, extended balcony, swimming pool lounge, garden or yard, you can enjoy your time with full of relaxation having a set of outdoor furniture there. And when we are relaxed, our surrounding becomes even more satisfying to our eyes.
For the persons who want to make their outdoor place relaxing by decorating with a set of outdoor furniture for having a chit-chat or having afternoon snacks with friends and families, we enlisted 8 best outdoor furniture brands here.
All these brands manufacture such versatile and artistic sets of furniture that will make anyone's outdoor as good as her indoor.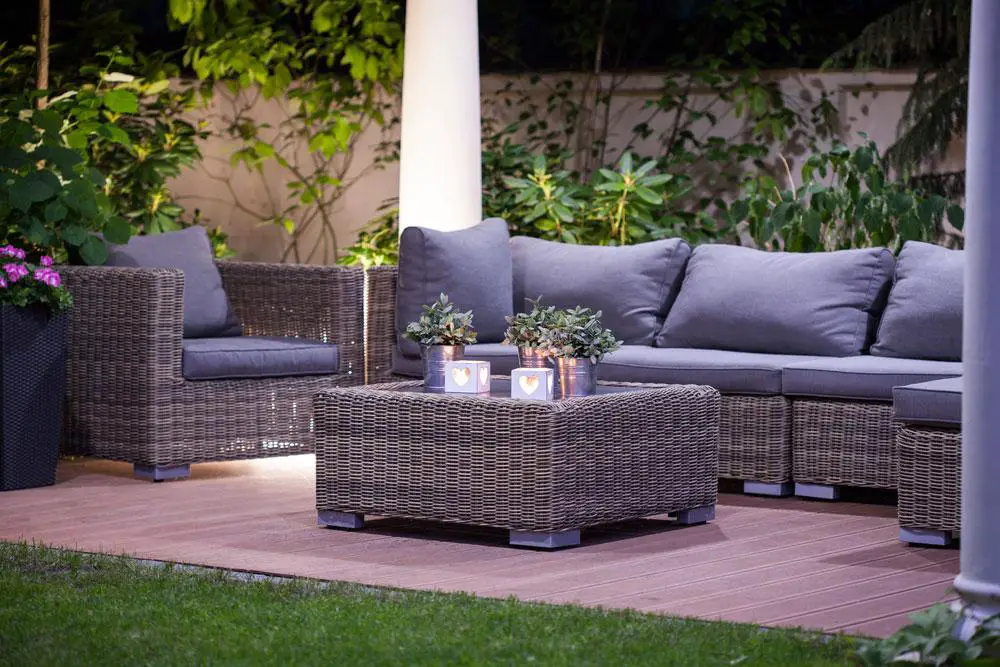 You may also love to read: Best Recliner Brands Reviews 
Top 8 Best Outdoor Furniture Brands Review
There are thousands of outdoor furniture manufacturers around the world, but there are a few brands who are upholding their promises of providing quality products all the time. These 8 brands are some of those few brands.
In this section, we have briefly discussed these 8 brands, their history and their product lines. If you are planning for buying outdoor furniture, knowing about these brands will help you choose the best one for your house.
1. Brown Jordan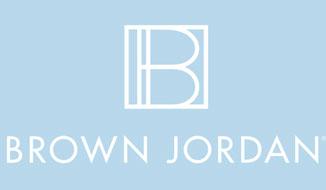 Brown Jordan is a regular member of any list of top outdoor furniture manufacturers. In 1945, Mr. Brown and Jordan introduced this renowned brand with the world. They started the company to make exclusive all-weather outdoor furniture, and they have been doing their job successfully since their introduction.
The Brown Jordan is also the innovator of tubular aluminum and vinyl lace designs, known as "Leisure". Moreover, the giant manufacturer has more than 30 unique and artistic collections of furniture. Through Brown Jordan collections are pricy, they definitely meet all expectations of the users.
---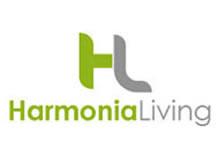 If you want clean-cut wicker outdoor furniture, Harmonia Living can be a definite choice for your outdoor spaces. Harmonia Living is an outstanding high-end furniture brand that manufactures both indoor and outdoor furniture. This San Diego, California based company just started its journey 12 years back, but with their cool furniture designs and rapidly expanding offerings, they are being chatted as one of the finest manufacturers of outdoor furniture.
The Harmonia produce a wide range of patio products, from Acapulco Chairs to patio sectional sets. Their designs focus all modern, traditional and transitional arts; and they also like to portray their designs on steel, HDPE Wicker and Sunbrella fabrics materials.
---

Trex is another well-known furniture brand, they are best known for their composite decking, even they are the world's largest manufacturer of wood-alternative decking products. Composite wood is a type material made of recycled plastic and wood pulp, it is also known as plywood or poly resin.
The manufacturer is principally a bulk composite decking supplier; however, they have an outdoor furniture collection that is also surprisingly nice! Trex outdoor furniture has several different lines, among those the Surf City line is the most compelling. They also have some all-weather Adirondack chairs, you can have a look while choosing your outdoor chairs.
---
4. Coco Wolf

One summer evening in 2013, the sister duo Claudine and Rebecca were sitting in their garden and feeling their outdoor setting was missing something. They felt the need for a modern, aesthetic and comfortable solution for their outdoor ambiance. Finally, they found the solution and came up with the 'Coco Wolf', a furniture making enterprise.
Coco Wolf always combines its newest technology with the finest materials to manufacture some high-end outdoor sets of furniture. The team creates designs that bring indoor living outdoors regardless of the season and climate.
5. Roda

If you are looking for a set of furniture that enhances its natural surroundings, Italian outdoor furniture maker Roda's crafts teak creations deserve your attention. They are out and out outdoor furniture manufacturer. Roda was founded in Italy, in their first 10 years of the foundation, they established their place in the furniture manufacturing industry only in Italy, later they successfully conquered the international market too.
The philosophy behind their excellent products is "it is possible to enjoy the outdoors like a true interior design project, in which colors, materials, and shapes will be faithful to the value of the spontaneity". And anyone sees Roda's products, can visualize the manufacturer's philosophy effortlessly.


6. Gloster

Gloster is all about designing and building the finest outdoor furniture. In West Africa during 1960, a band of passionate entrepreneurs and furniture makers took the first steps of making some artistic furniture. By this time, Gloster works with several world-famous designers to create timeless outdoor furniture. The producer is specialized in producing premium teak furnishings, but also have collections that are made from rattan, wicker and powder coated aluminum materials.
With a series of uniquely styled products, Gloster offers the opportunity to mix and match with a wide range of diverse products collection. All of their furniture products are the result of a combination of stylish fabrics, textured powder coat polishes, plantation teak and of course their signature finishes.
7. Dedon

Dedon furniture is made for pure relaxation. Dedon was born out of a love of the outdoor decoration, a willingness to think differently and persistent pursuit of quality. In 1990, Bobby Dekeyser started the journey to create a different kind of woven outdoor furniture that will combine modern technology with luxurious hand-craftsmanship.
Dedon's products are mainly characterized by their basket-like hanging seating for multiple occupants, iconic Nestrest and the Swingrest. Here everything is made from specially developed woven plastic fiber. Moreover, Dedon also manufactures distinctive furniture for terra firma.
8. Royal Botania

Royal Botania has earned a lot of accolades for manufacturing the most refined and diverse choice of outdoor collections in the world. The university mate Kris Van Puyvelde and Frank Boschman established this Royal Botania company from the realization of making better designs and better-quality furniture.
To ensure maximum quality of the products, team Royal Botania focuses on every single step; from the creation to production, distribution and after-sales service.
Moreover, their products also have special protection depending on the region they will sell, such as heat resistance for Dubai, winter resistance for Canadian customer, and high UV-exposure for summer-sun protection for an Australian customer.
Check this article: Best Outdoor Doormats Review
Wrapping Up
The differences between a set of best brand furniture and a set of other categories of furniture are best brand furniture is made with top quality materials, have solid durability, and are designed in a way that smoothly matches with the outdoor ambiance.
However, as you already got who are the best outdoor furniture brands, industry leaders and their product quality, I hope you will be able to choose the best brand for your outdoor needs.
This is Autem Decker. Main Author of 'TheHomeDigs'. You may not find her on the list of top 10 contemporary Canadian interior designers, but everyone who knows her says she was born to be an interior designer.
She makes her plan in her head and draws them in her years-old diary with a note in the corner. The way she plays with color and shape amazes us.
Connect Her On – Twitter