The advancement of technology has given people more options than ever before no matter what they wish to do. Even the flooring of their homes is not an exception from this.
Before there was only one flooring material that was trending, but nowadays people have numerous options on their hands. And so, more and more people have been leaning towards having wooden floors.
Whenever the topic of wooden floors comes up, two options that come to the fore are hardwoods and engineered hardwoods. Hardwood floorings are made from entirely natural, solid wood. Whereas engineered hardwood floorings are made from a core layer of plywood with the top and bottom layers of natural hardwood.
Both of these have their unique traits, advantages, and disadvantages. Let's take a look at a comparative analysis of Engineered vs hardwood flooring and their pros and cons to find out the perfect choice for your home.
Engineered Hardwood
Engineered hardwoods have quite a few layers on them. The core layer of the flooring is made from plywood. The topmost layer is made of actual hardwood, that's why the engineered hardwoods look like real hardwood. The various layers are then glued together to make the engineered hardwood flooring.
Now, there are certain advantages of having engineered hardwoods as your flooring, as well as some noticeable disadvantages. Let's take a look at them.
Pros Of Engineered Hardwood Flooring
Since engineered hardwoods have at least one layer of natural hardwood, they bear some of the characteristics of natural ones. So the pros of engineered hardwoods are somewhat similar to natural hardwoods. The advantages are :
1. Looks More Stylish
Since the topmost layer of the engineered hardwood flooring is made of real hardwood, it looks exactly like one. But they come in various finishes. As a result, you can choose what your flooring will look like depending on which wood you prefer to have as your flooring. So even if the flooring isn't made of the wood you like, you can make it look like it is. It also provides you with more visually pleasing and stylish options to choose from.
2. Resistant To Moisture And Temperature
Since the whole of the engineered hardwood flooring isn't made of wood, they are much more resistant to temperature and moisture than solid wood. When it comes to heat, they don't change their shape and size very much due to temperature changes.
Also, when it comes to handling moisture, they are very durable as moisture doesn't affect the engineered hardwood. So you can make your kitchen and basement flooring with them without worrying too much.
3. Very Durable
When people buy things for their homes, most of the time they go for the most durable of choices. This saves them a lot of time and money because they don't have to replace the thing now and then. Engineered hardwood flooring is one such option.
Since they are not affected by heat and moisture, they don't get damaged fast. So you don't need to change them very often. Also, they can handle a bit of weight, so heavy appliances don't damage the flooring.
4. Easier And Cheaper To Install
For homeowners, sometimes the deal breaker is how easy flooring is to install. If it is easy to install, they don't need to call a pro and do it themselves and in doing so, save a lot of money. Engineered hardwood floorings can be installed very easily and quickly.
Also, engineered hardwoods are a lot cheaper than solid hardwoods, which is a big up if you ask me.
Cons Of Engineered Hardwood Flooring
Engineered hardwoods, despite having some big upsides, have a few downsides as well. They are:
1. Not Suggested For Homes With Children And Pets
Children and pets cause damage to the floorings which is very different from damage done by the appliances. The engineered hardwood floorings can get scratches on them caused by kids and/or pets which damages the aesthetic of the whole thing.
2. Cleaning Them Is A Hassle
Cleaning engineered hardwood is quite difficult as you need to be very careful when performing heavy cleaning. Regular cleaning can be done very easily, but since some older versions of the engineered hardwood floorings are not waterproof, you need a special cleaner to clean them.
3. Can't Be Refinished
As the actual wooden layer of the engineered hardwood is quite thin, you can't sand and refinish it as you like. Once the finishing is damaged, you either have to live with it or replace the flooring.
Hardwood Flooring
Hardwood flooring, which is also called solid flooring at times, is exactly what it says on the label. They are solid wooden planks of various hardwood species which act as flooring. The wood in question must be of the harder species such as oak, walnut, or maple. Softer woods like fir or pine aren't chosen to act as hardwood flooring.
Unlike their engineered counterparts, they aren't made from different layers, rather they are cut into a single piece of timber which is then installed onto the floor.
Pros Of Hardwood Flooring
Hardwood flooring is the most natural of all the flooring options out there. They have some very big advantages as a result of this. Those are:
1. Incredibly Beautiful
As they are completely natural, the hardwood floorings are the most beautiful of the floorings. No matter what the age and era are, they will look aesthetically pleasing everywhere and every time. If any flooring can be called timeless, it's hardwood flooring.
2. Extremely Durable
Since the wooden planks are made from hardwoods, they are very durable. They don't delaminate and their colors don't fade away over time. Also, because of their strength, they don't buckle under pressure.
3. You Can Refinish Them
As people's tastes change over time, so do their preferences. You may not like the pattern on the flooring that you currently like 10 years from now. So should you replace the whole flooring because of it? You don't if you have hardwood flooring. If you think that the current look isn't to your liking, you can easily sand and refinish your hardwood flooring as many times as you see fit.
4. Easy To Clean And Maintain
Cleaning and maintaining hardwood floorings are very easy to do. You can use vacuums, mops, and brooms to clean the flooring whenever you need to. All you need to do is to not use water or steam, that's it.
The same goes for maintenance. Since the solid wooden floorings can be sanded and. refinished as many times as needed, they can be made to look as good as new for a very long period.
5. Long Lifespan
If taken proper care of, the hardwood floorings can last lifetimes. They have such a long lifespan that once you install them at your home, neither you nor your next generation may need to replace them any time soon.
Cons Of Hardwood Flooring
It's not all good when it comes to hardwood floorings. They do have a few cons to their name. These are:
1. Can Cost A Lot
Typically, solid wooden floorings can cost as much as 15 dollars per square foot, which is more than double that of engineered hardwoods. So keeping the cost in mind will help.
2. Can't Be Installed Onto The Floor Directly
Unlike engineered hardwood, hardwood floorings can not be directly installed onto your floor. You will need a subfloor of materials such as plywood before installing the hardwood flooring.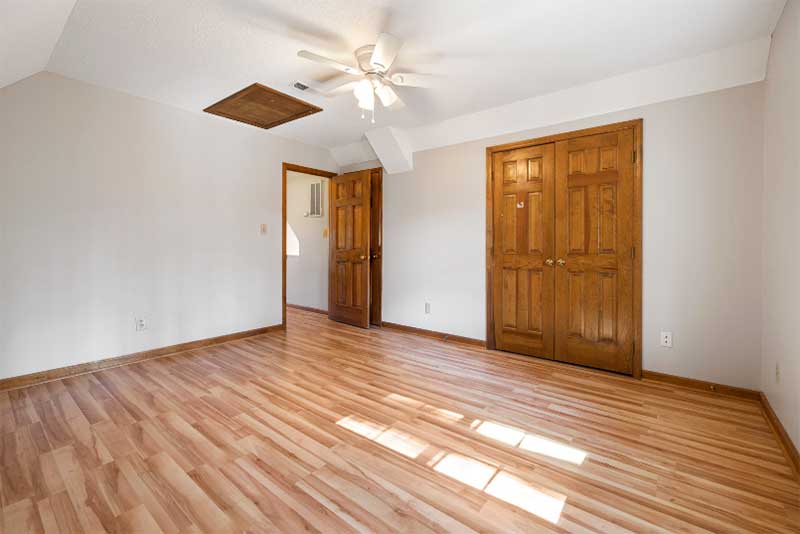 Author's Opinion
While hardwood floorings add beauty and authenticity to the floor, engineered hardwood floorings are a lot more budget-friendly. But if you keep in mind the longevity of the hardwood flooring, in my opinion, it is the better of the two floorings.
I hope these pros and cons helped you decide between Engineered and Hardwood flooring. Feel free to contact us if you have any questions.