Do you love cooking? Perhaps, you like to cheer up your holiday with favorite nice dishes? Therefore if you wish to act like a top chef to your family, probably you know the importance of having a nice, well-organized kitchen at home.
Yes, without any confusion, we also agree but most of the time it gets ignore as we think no one is going to visit our kitchen. The other reason is that, the size of the kitchen is shrinking day by day as we have got the habit of living in a small apartment.
But whatever the reason, we believe if you are interested to make a well- decorated modern and safety-compliant kitchen, it is 100% possible though you have a dirty, tiny, ragged kitchen. To complete this dream, we are here to give you a complete idea of how an old kitchen can be updated and some actionable tips, how can you do it in an affordable budget?
But, our all suggestions are based on self-doing instead of calling expensive carpenters or interior designer. So, let's start with how to update an old kitchen on a budget.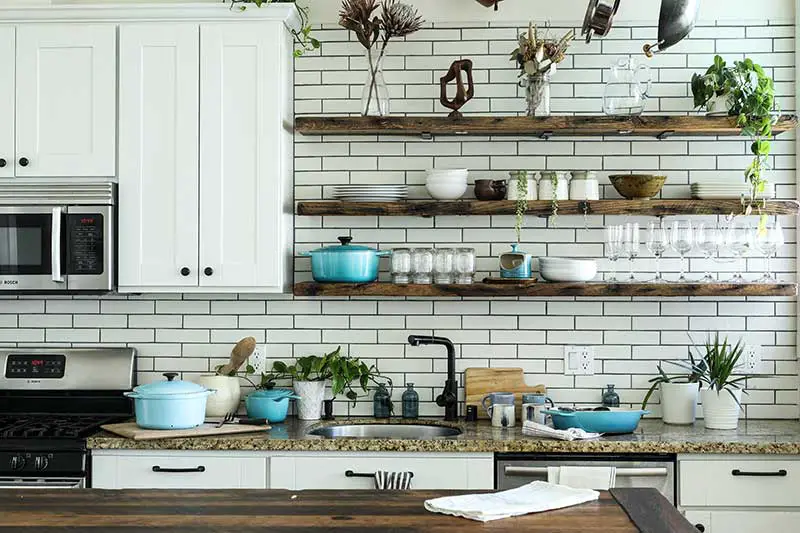 First let's know some important tools or parts that we have in our kitchen.
Counterpart
Upper Cabinet
Lower cabinet
Sink and faucet.
Chimney.
Electric board.
Refrigerator.
Dining table/ serving table (optional).
These are the essential parts and you must have. But the size and number does not matter, as it depends on the kitchen size and shape.
Now let's see how these portions are used and what we can do to renovate it?
Counterpart is mainly used for doing all the activities like cutting, shredding, chopping and washing. Basically, you do all this by using a chopping board and sink.
Upper cabinet and lower cabinet are used for storing or keeping different spices, bottles, appliances, cutlery, knives, cooking pan, spoons and so on. In a summery, all types of cooking materials and ingredients are kept on upper and lower cabinet.
Gas stove are used for cooking and chimney used for bringing out the hot air.
Finally, for washing purpose sink is used and electric board are used for plug in electrical appliances.
Although these are the least items in the kitchen but sometimes we feel tired to use and maintain it in a right way. On top of that, kitchen is massively used compare to other rooms in a house. As a result, our kitchen become old trendy within a couple of years.
Therefore, it needs to remodel or bring some changes frequently. But you may think about budget issue as new equipment's are costlier. But will you agree to do so if we give you a whole plan with less investment?
If your answer is YES and enthusiastic to give a new shape then follow these simple do-it-yourself steps. We expect you can do it and enjoy with benefits.
1. Give a new look to the countertop:
By giving countertop a shiny, stylish look you can easily change the appearance of the kitchen. Instead of repair you can replace the whole countertop within a reasonable price. You can select cheaper material such as laminate or quartz tile or solid surface and complete your job by setting up by your own.
2. Apply paint as much as you can:
This is a tricky idea to make a royal kitchen free of cost. Or you may need to spend a little. You can apply suitable contrast color on countertop, cabinets, walls, windows and floors. But do not use any deep color and always promote light bright color. Finally use roman shade for a complete look. You can directly select white color to get extra brightness.
3. Add or remove necessary accessories:
You must replace all broken locks, handles, pulls, glasses, cabinets, faucet even kitchen accessories and throw away from kitchen. As these are very cheap you can put a new piece and give a smart look.
4. Prefer using lights everywhere:
You can make your kitchen a warmer place simply illuminating the darkness and put different LED strips, lamps, puck lights, rope / pendant lights wherever it's needed. As lights is a sophisticated element for any decoration and you can enhance your workplace in this way?
5. Half shelves is a better place for small appliances:
For small appliances you can always prefer using half shelves instead of cabinet. It is budget friendly and you will get the things in hand easily. Plus, you can also keep small decorative item to give a new texture in your kitchen.
6. Focus on backsplash:
Backsplash often gets dirt by sticky oil and fume. So, you must change the backsplash and give a rustic look. Regarding change, we suggest to put a bit pricy element such marble tile for backsplash. As it is not possible to change frequently.
7. What about outdated fridge?
Fridge is a biggest heavy equipment in kitchen which is not possible to change. So, if your fridge has become colorless or dirty you can put some funny chalkboard paint over it. Consequently, you can also put daily TO-DO list, inspiring quotes etc as it helps to cover the dirtiness.
8. Add artificial/ natural fragrance:
This is the smarter way to make your kitchen more attractive even if you cannot do any renovation. This tip is applicable for all. Thus, you can do pot planting for natural fragrance such as jasmine or citronella plants or use artificial spray. Just remember if you finish complete renovation without using any aroma the whole project is going to be spoil because of bad, stinky smell.
Top 5 Kitchen Update Ideas Photos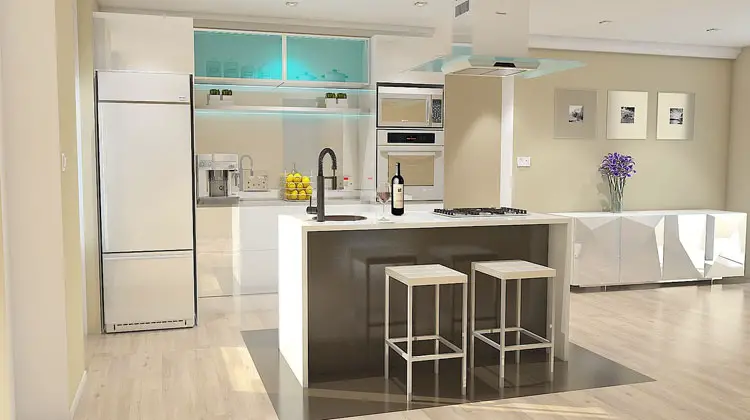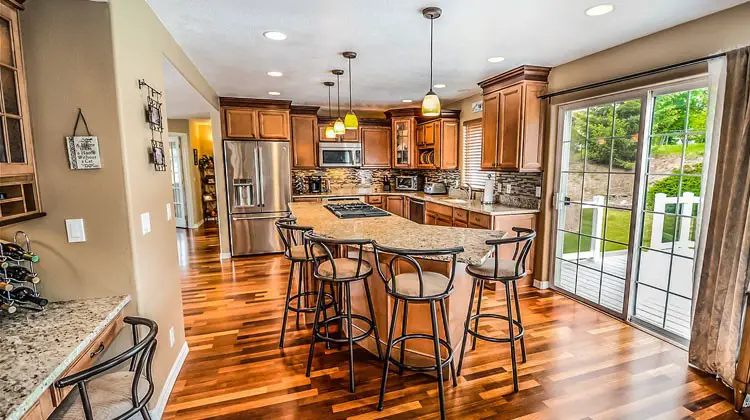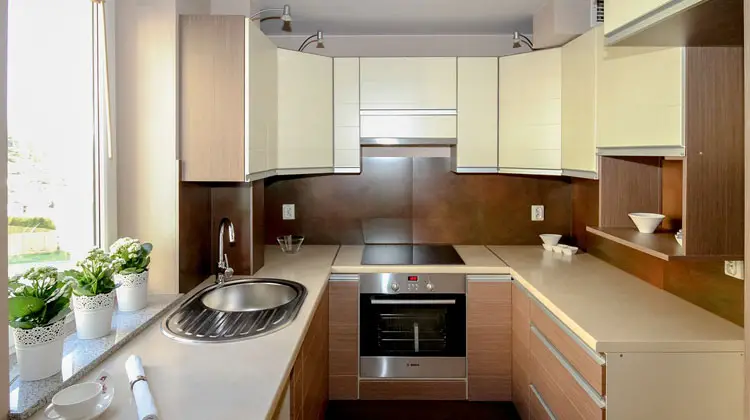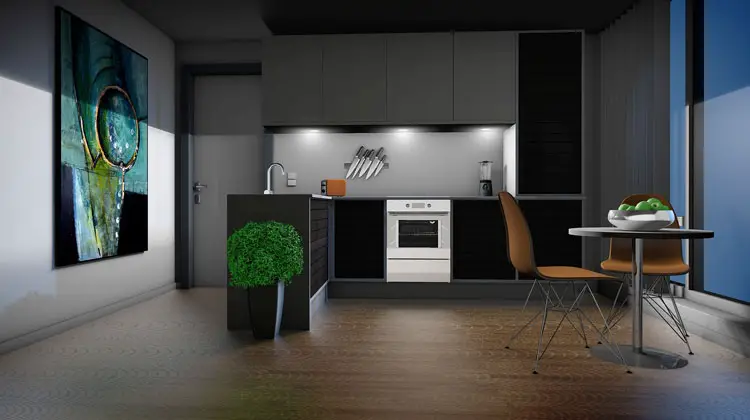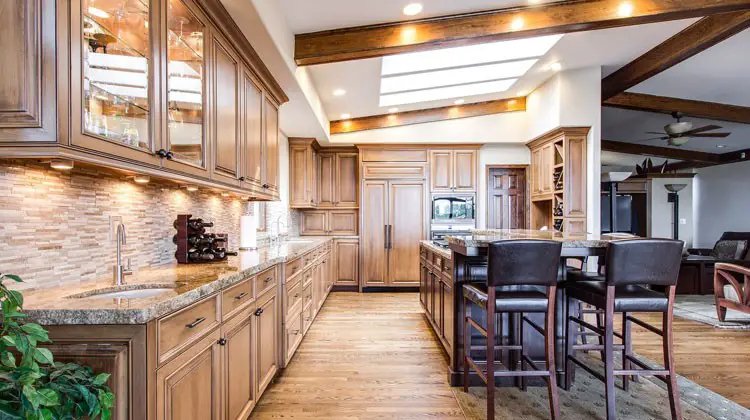 Do you think kitchen remodeling is budget-friendly work?
It totally depends on the person's choice, taste and affordability. Some can afford $100 whereas someone can complete within $1000. But our above tips are for mid-class with better taste people whose budget is within $100-$200.
Final verdict
Finally, we highly recommended not to spend so much on kitchen and follow our guidelines for renovation and save your pocket and valuable time.
This is Autem Decker. Main Author of 'TheHomeDigs'. You may not find her on the list of top 10 contemporary Canadian interior designers, but everyone who knows her says she was born to be an interior designer.
She makes her plan in her head and draws them in her years-old diary with a note in the corner. The way she plays with color and shape amazes us.
Connect Her On – Twitter