It's a well-known fact that a good night's sleep is essential for improving your health and productivity.
A comfortable bedroom can make all the difference to how you feel at the end of the day, too. This is why it's important to take time to make your room as snug and comfortable as possible.
In this article, we will discuss some simple home improvement projects that will achieve this very thing.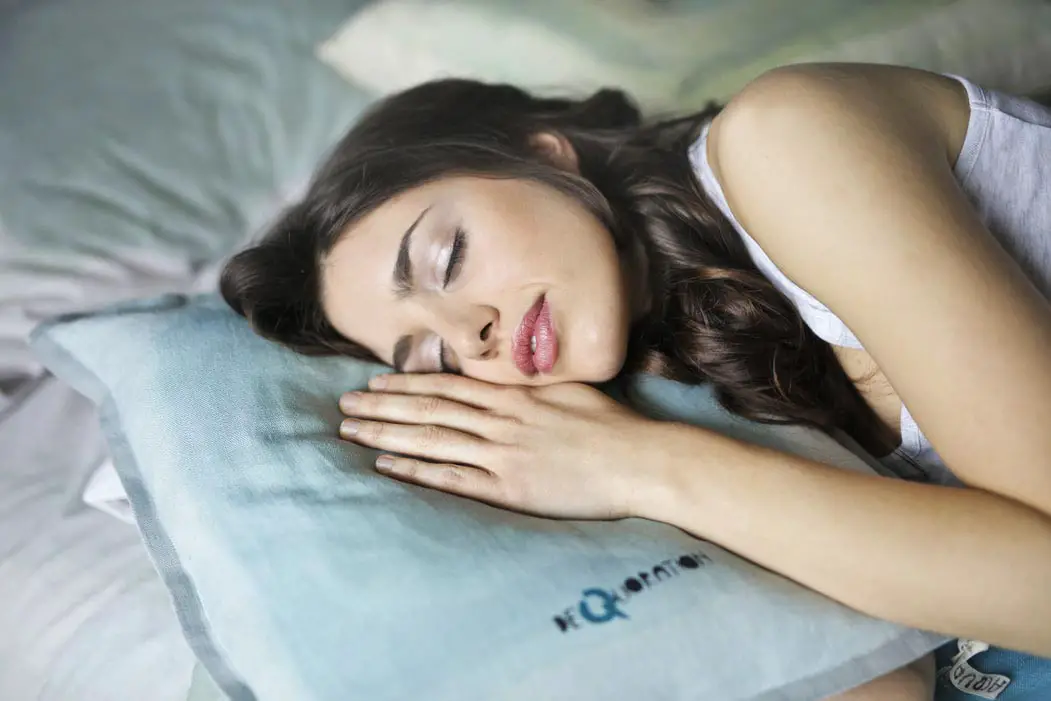 Tips to Make a Bedroom Cozy and Comfy
A New Bed
Ask yourself some questions right now:
Does your bed dip in the middle?
Is the mattress sunken, too bouncy or unsupportive?
Does the beframe move when you move?
Do you disturb your partner when you turn in your sleep?
Do you have neck, shoulder or backache?
Do you get too hot at night?
If the answer is yes to any of these questions, it could be a good time to buy a new bed. In some cases, it will be just the mattress that's the problem, but in others, the bed base should go as well.
The internet is a great place to gather information about luxury beds. You can read more about bases that can be adjusted using a handy remote, providing you with ultimate comfort control. When you order you can select your bed size (e.g. Twin XL, Full-sized, Queen or Split King).
A New Rug Or Carpet
Many people put rugs over their hardwood floors to make their bedrooms feel warm and cozier. They come in three basic categories: shag, oriental and flatweave and there are many different colors, patterns and textures available. Before you buy, it's important to consider the colors and decor you currently have in your bedroom.
Your old carpet may be frayed at the edges, and covered in marks and stains that you can't shampoo out. If you have a new one fitted, make sure there's plenty of underlay and padding underneath. This will make it more comfortable for walking on it barefoot.
Some New Pictures
You may have empty wall space or too many pictures on your wall. Alternatively, it's time to have some replacements. Why not add some soothing artwork such as oil paintings of landscapes or animals?
Another way to make the room feel more homely is to personalize the room using photos of your family, friends or pets. There could be pictures of places that you've visited, or special events such as christenings, weddings or graduations.
Repaint The Walls
Perhaps your bedroom is currently painted a color you don't particularly like. It may be too dark, or so bright that it's not restful to look at. If the coat is old it may be beginning to peel off and chip. Alternatively, your walls may be covered in wallpaper that's either too dated, too busy or something you've outgrown (e.g. childs' wallpaper such as Star Wars or Frozen).
You can experiment with different sample pots until you find a color that looks good on your walls. You would be wise to choose soft colors, eg. pastel shades, white or light grey if you want a restful room. One wall could be painted darker than the others for added effect.
Have Soft Lighting
The advantage of this is that it will make your bedroom seem more welcoming, and it will make for a better mood all around. Instead of having a 100-watt bulb suspended from the ceiling, you could use table lamps with 40 or 60-watt bulbs. Alternatively, have the fixtures attached to the walls.
Normal light switches have two functions: on and off. A dimmer switch is a better idea because it allows you to set the mood that is most comfortable for you. It can make the bulbs bright when you need to read, or lower light during the evenings when your eyes are tired and you need the room to feel more restful.
Read Next: 20 Latest White Bedroom Ideas Images & How to Decorate A White Bedroom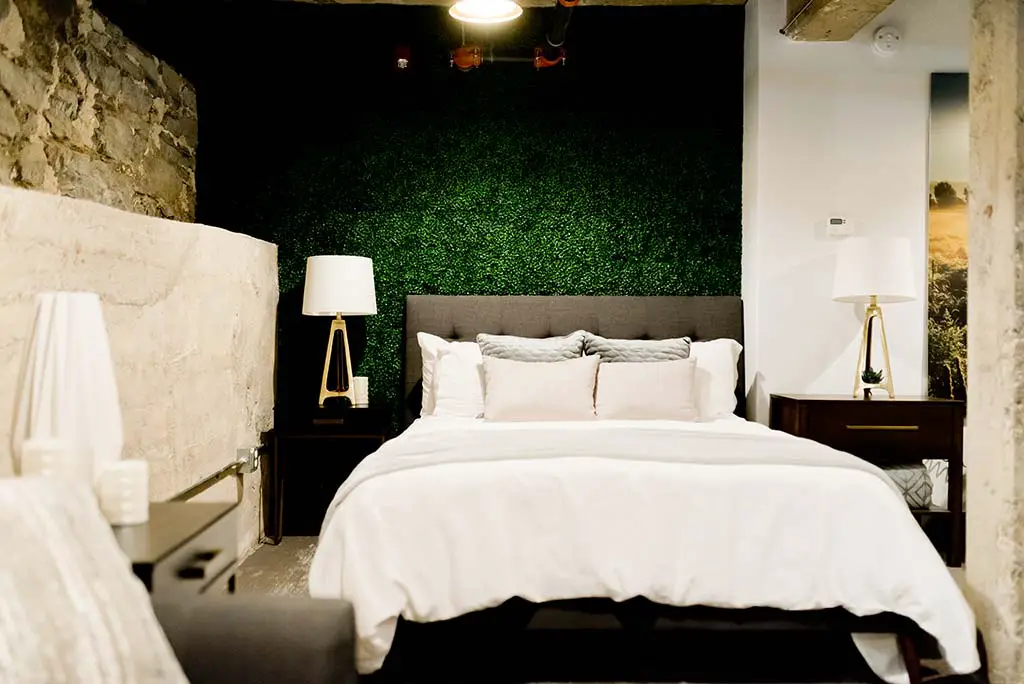 Grow Some Plants
If you have some of these in your bedroom they will add a touch of nature and extra color. Interestingly, they will also help improve the air quality of your house, which could be very important if you suffer from allergies or respiratory conditions such as asthma.
Some of the plants that would thrive in your bedroom are eucalyptus, bromeliads, spider plants and peace lilies. If you choose pothos, aloe vera or snake plants you'll find them especially easy to grow. They won't require much attention from you in terms of daily watering, which can be great for busy people.
Make The Room Smell Nice
It's common for bedrooms to smell musty, stale or sweaty. One solution is to burn scented candles. If you do, make sure you don't leave them unattended because they can be a fire risk. The same thing applies if you are about to fall asleep. A diffuser would work just as well and they are also safer than scented candles.
Pot Pourri is another way to make your bedroom smell nice. It's a scented mix of flowers, herbs and spices that are sold in packets. They can also be made at home by placing scented items such as lavender into an airtight container alongside some potpourri oil. Failing that, add some freshly cut flowers to the room or spray it with some air freshener.
Declutter
Your room won't feel cozy if it's packed full of clutter on the tabletops and in the cupboards. Things may keep falling out every time you open the doors, or there may be an abundance of trip hazards. That's not good news if you are going to the bathroom at the dead of night. It's therefore essential to take a few hours every week to declutter your room. You might find you have more space than you realized!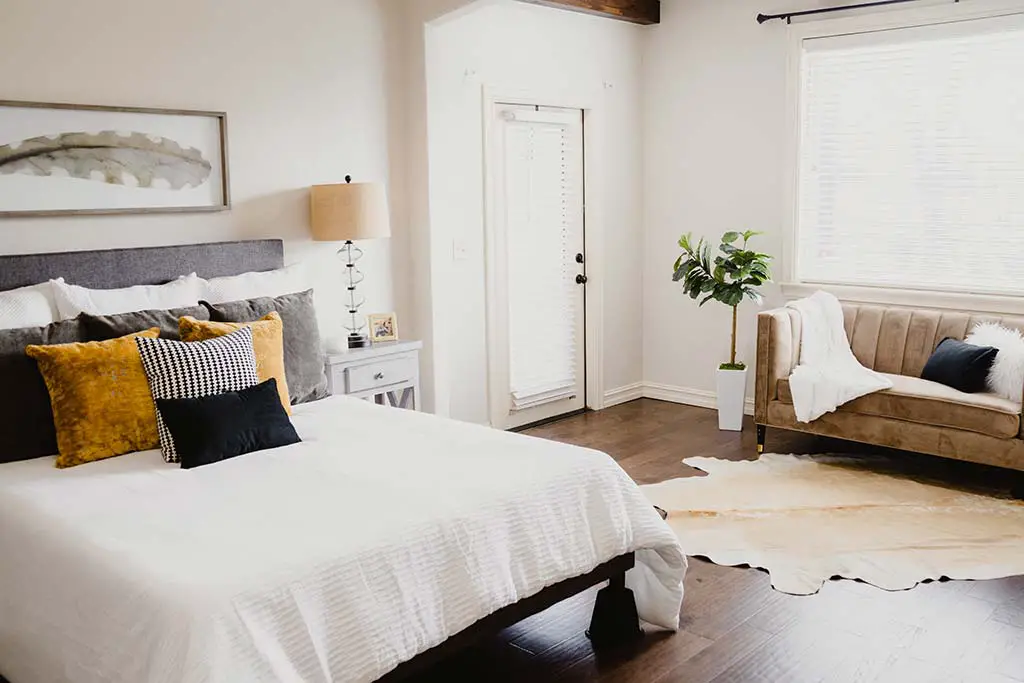 Next Read: Tips For Decorating Your First Home
Verdict
We have now discussed some of the many ways you can improve your bedroom to make it feel more restful and comfortable. If you put some of them into practice, you may be surprised by the results. You'll enjoy chilling out in the bedroom during the evenings, and will sleep better than ever before.
This is Autem Decker. Main Author of 'TheHomeDigs'. You may not find her on the list of top 10 contemporary Canadian interior designers, but everyone who knows her says she was born to be an interior designer.
She makes her plan in her head and draws them in her years-old diary with a note in the corner. The way she plays with color and shape amazes us.
Connect Her On – Twitter