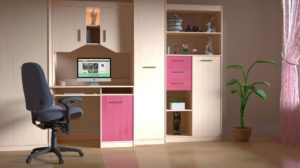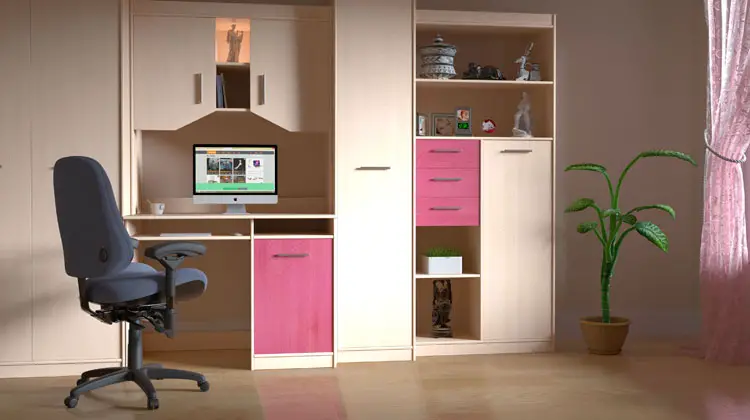 The problem is you can't change your floors every year.
As you are here, I think like most of us you also want to keep your wood floors scratch-free.
Well, even if we all want that, it's quite hard if we don't know how to protect our wood floors. In previous posts, I talked about how to stop furniture from sliding on wood floors and how to protect wood floors from furniture legs. Make sure you read them.
In this post, I am going to tell you how to protect wood floors from rolling chairs. If you would like to know how to protect wood floors from casters, keep reading. I will try to keep it short and to the point.
Rolling chairs come with casters, the small wheels or balls attached to the chair legs, and they make moving the chairs around easier. I like my rolling chair for its ease of moving even if I am still sitting on it.
But the evil is everywhere! You can't put rugs or carpet under rolling chairs as they will damage or tear down them. On the other hand, you should not use rolling chairs on wood floors or laminate floors as they will make so much scratches and do more damage.
So, what can you do?
Tips To Protect Wood Floors From Rolling Chairs
Solution #1
It's a simple, easy and classic solution. Just place a small chair mat under the rolling chair. It should be covered the whole area you usually move around. But don't use bigger mat as if it is a small room, it may worsen the overall look of the room.
Solution #2
Check your rolling chair casters. The chair casters are usually made of hard plastic or hard nylon. You can replace them with any soft caster that will not leave scratches on your wood floors. Even if this solution can make spend some bucks, you should consider it seriously.
Solution #3
Cover the hard casters with duck tape or soft cloths. It might not be a good permanent solution, but it will definitely reduce the amount of damage and scratches on the floors. And I think it's the cheapest solution too. So, give it a try if you can't try others.
Solution #4
You can always put a area rug where you use your rolling office chair. But as sometimes rugs get damaged by hard casters, I would not recommend going for this solution if you can try anything else. Otherwise, it can somewhat protect your wood floor from rolling chairs.
Solution #5
Place cardboard under the rolling chair. It is a temporary solution and can't be used for a long period of time. I would suggest to use cardboard in those situations when you are not able to try above-mentioned solutions for certain reasons. The purpose of this temporary solution is your floors don't get so much scratched or damaged before you arrange a permanent solution.
Conclusion
So, these are my tips on how to protect wood floors from rolling chairs. Solution #2 is my favorite even if you costs some bucks. I hope you found your solution. Let me know which one you tried and how it helped you protect your wooden floors.