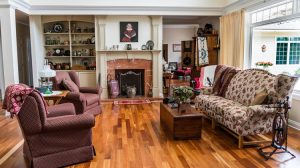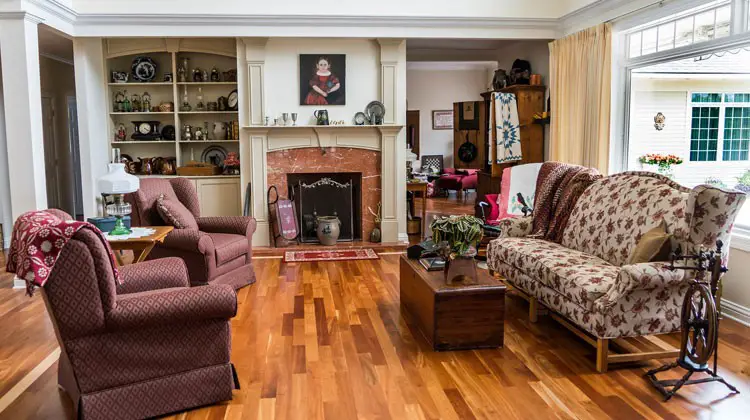 It's been about five months I bought my new house. I chose an expensive floor design as I think the most important thing in a house is its floor. Painting, interior design and furniture come later.
When I shifted to my new house, I noticed there are some scratches on my wooden floor. I was sad. My wood floors and furniture both are beautiful, but when they are together, they make scratches that are not beautiful at all. I must get rid of this problem.
The next day, I talked to one of my friends. She gave me some helpful tips that solved the problem. I am going to share those with you guys.
Since you're here… I think you might have the same problem.
If you would like to know some best way to protect hardwood floors from furniture, keep reading. I will try to keep it short and to the point.
Tips to Protect Wood Floors from Furniture Legs
Pick It Up
Lift your furniture. Never push or drag any furniture while moving around furniture or redecorating the house as most of the damages and scratches come from them. If it's a heavy furniture and you can't pick it, get some help. If nobody is around, wait for someone. Just never make the mistake of pushing and dragging.
Or Get Something Soft
If you don't have enough strength and can't get any help anyway, use a soft blanket or towel. Just slide the furniture on that blanket or towel and drag it wherever you need. No need to carry or pick!
Consider Dolly and Wheels
You can also use a dolly if you often redecorate your house and move the furniture to a different place every time. You can also consider attaching wheels to legs. It will make everything much easier. You don't need to pick it up, use a blanket or buy a dolly. Just grab with a hand and take it wherever you need.
Furniture on Area Rugs
Well, your furniture is in the right position where it should be. But your floors are never safe if you don't consider putting them on area rugs. Area rugs don't only protect your wood floors from furniture legs but also improve the overall look of your house. I prefer different colors of rugs, they give a floral look. Invest some bucks on area rugs today.
Install Furniture Pads
No matter where you put it you should always use furniture pads. They are cheap and easy to install. Choose the right material for pads, wrong selection can cause more damage. Non-slip furniture pads are available on the market. You can buy them or make yourself. also chair mat is a good idea to protect your carpet and floors from rolling chair.
There are three types of furniture pads. a) Tap-on/Nail-on Pads b) Adhesive Pads c) Slide-on Pads.
The fourth type is DIY furniture pads. Believe me, it's probably the best option. If you are little crafty like me, you can easily own furniture pads with old items around the house like carpet, felt, velcro,  towel, hat or sponge. If you are still wondering how to make them, please watch the following videos.
Protect Hardwood Floors from Heavy Furniture
Pads are good. But when it comes to heavy furniture, I think cups are better. PIck some colorful cups (or matching color), they would protect your floors and beautify the furniture.
Check the Legs
Even if you install pads or cups and put the furniture on area rugs, you should check the legs once a week. Also, while buying a new furniture or moving an old one always check the legs first. A little caution can save your floors from a lot of damages and scratches.
Keep Your Floors Clean
Keeping the floors clean is very important if you would like to protect your wood floors from any kind of scratches. Keeping your floors cleans is not a tedious task; all you need to do is NOT to make them dirty!
No More shoe Inside
When you want to keep your floors clean, the first thing you should do is NOT to allow shoes inside. Most of the time shoes make the floors dirty. Do small cleaning every day for 30 minutes, and allocate a couple of hours for weekends and especially do vacuum cleaning. Encourage your kids and hubby to participate in the cleaning, that will make them realize how important is to keep the house clean.
In short, try not to make the floors dirty, don't allow shoes inside, weep with a soft broom, mop every day and vacuum regularly.
Animal-Proof Floors
Dogs' toenails and cats' claws are very sharp. They sometimes leave scratches on the floors. You can't keep them in one place, but you can regularly clip their nails. Hopefully, that will reduce their contribution to scratches on your floors and furniture.
Renew Your Wood Floors
If your floors are very old and not looking pretty anymore, you don't need to necessarily change it. All you need is to clean them properly and apply some layers of polyurethane. I would suggest getting professional help in this case as it may cause more damage if you do anything wrong.
Video: How To Use Sponges To Create DIY Chair Leg Pads
Final Words
I have already covered everything you should and should not do in order to protect your wood floors from furniture legs. I have been following them from the begging and my floors are shiny like the first day.
If you have any questions or need any suggestion, please go ahead and write in the comment section below. I would be more than happy to reply.
This is Autem Decker. Main Author of 'TheHomeDigs'. You may not find her on the list of top 10 contemporary Canadian interior designers, but everyone who knows her says she was born to be an interior designer.
She makes her plan in her head and draws them in her years-old diary with a note in the corner. The way she plays with color and shape amazes us.
Connect Her On – Twitter