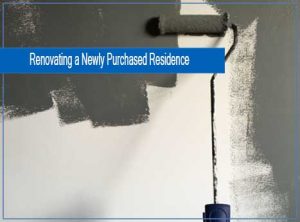 If you're going to buy a house, it's best if it doesn't require any major repairs or renovations when you move in. If nothing major comes up, you won't end up overspending. Preparing a checklist before viewing and inspecting a property can help you stay within your budget.
If you've never purchased a home before, the prospect of making mistakes or overlooking important details can be overwhelming. However, an intelligent mortgage may be just the thing to help you out. Finding your mortgage score early in the process will save you time and money in the long run. Also, with a little planning, the process of purchasing a home can go more smoothly.
Ideas to Renovate a Newly Purchased House
Defining a Financial Plan
Because repairs are an investment, the first step is to determine your budget. This can be accomplished by keeping a running tally of all of your recurring bills, such as credit card, loan, and auto payments. Remember to include household expenses in your budget. Mortgage, property taxes, homeowners insurance, and mortgage insurance can all fall under this category.
Only if you're having fun with it, the repairs are next. In terms of repairs, how much money you have to work with is critical. As a result, everyone's experience with this step will be unique. If you've just bought a house, here are some suggestions for repairs:
Freshen Up Your Home with a New Coat of Paint
The smallest, most cost-effective repair. Being able to do it yourself makes it extremely affordable. As a result, it is a job that is difficult to misjudge. If this is your first time, make sure to watch or read a few tutorials to familiarise yourself. In either case, you can always hire a professional if you're not comfortable doing it yourself.
The color of your walls has a significant impact on how you feel about the space and how much you want to live there. You don't want to live in a house where you don't feel comfortable. Changing the color of the paint can and will improve your mood, making you feel more at ease in your own home.
Next Read: Tips For Decorating Your First Home On A Budget
Replacing the Windows
Whole-house or partial window replacement is almost always part of a home remodeling project. The installation of new or replacement windows is a do-it-yourself project for many homeowners, but you should be aware that doing so could void the product warranty. Investigate the specifications and seek professional assistance if necessary; a warranty of this kind could save you a lot of grief in the long run.
Renovate the Kitchen
"The kitchen is where family and friends gather," as they say. For those of you who spend a lot of time in the kitchen, whether it's because you're a cook or because you simply enjoy spending time in the kitchen, I recommend upgrading. Even if you don't cook much, make sure to fix any problems in the kitchen if they arise.
In terms of what can be fixed or upgraded, fixtures, countertops, and cabinetry are the most common. Stains on the counters may be an indication of unhygienic use; keep an eye out for them. Look for appliances that aren't working properly or that are broken so you can either fix them or buy a new one. Also, keep an eye out for signs of rot in the cabinetry, which is a signal that work is needed. If you plan to live in the house for a long time, you may want to spend a little more money on high-quality materials.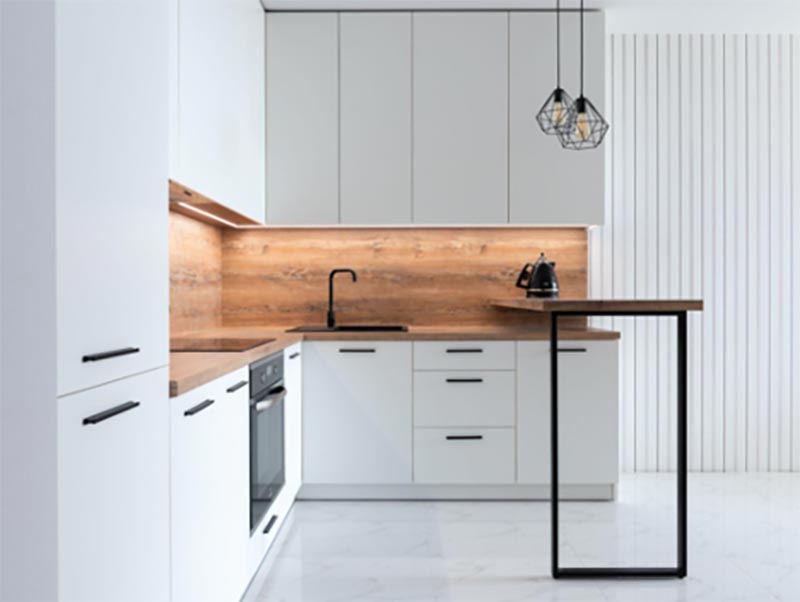 Prepare Insulation and Drywall ahead of time
Insulation must be installed prior to the drywall being hung. Consider the various types of insulation available and decide which ones to use in which parts of the house. Your walls and attic will require insulation, and you may be able to do it all yourself.
Hanging, sanding, and mudding drywall are the steps you'll take to finish the walls. Drywall installers install drywall, apply drywall compound, and wait for it to dry before moving on to the next job. They then sand it down to a smooth finish after it has dried. To achieve a smooth finish, they may have to repeat the process. You may be able to do this on your own with a little practice and patience.
Replace the old flooring with new ones
Laminate, hardwood, engineered wood, and carpet can all be used in living and sleeping areas; while vinyl, tile, or marble can be used for bathrooms and kitchens; your final choice will depend on the room. Installing the flooring as late in the renovation process as possible should be your goal, no matter what you decide. This prevents significant damage to your flooring.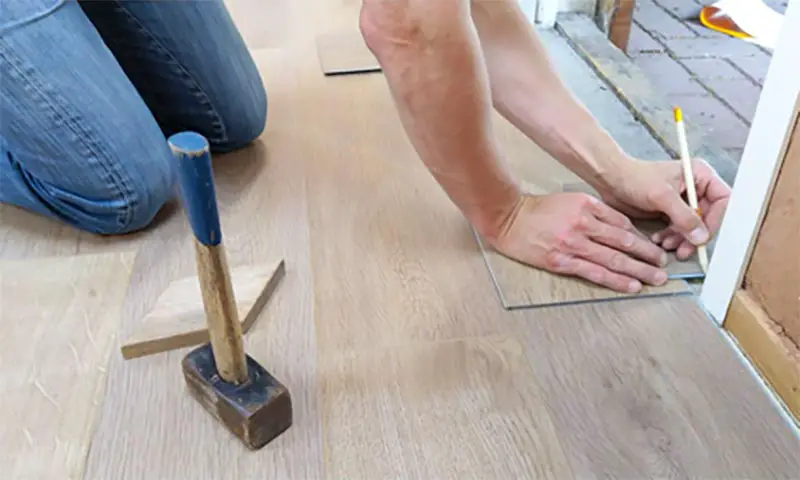 Also Read: How To Create A Relaxing Spot In Your House
Hone your fine carpentry abilities
Next, the non-supporting carpentry is added: baseboards and molding, window and door trim, and any built-in furniture, such as bookcases or breakfast nooks, When it comes to the finishing touches on your home, nothing beats the quality of fine carpentry.
Renovate the External Looks
Once the inside of the house is finished, or close to it, it's time to work on the exterior. The gutters and siding can be installed now that the house is nearly finished. Unless absolutely necessary, avoid doing this early on to avoid damaging the exterior paint job by punching out doors and windows.
A front porch or sunroom addition is one example of an exterior renovation that can now be considered. If your home has an attached garage or a swimming pool, you can start planning for those features now as well.
Final Note
You can get into the housing market on a shoestring budget by purchasing a fixer-upper. For those who plan to live in the house rather than sell it in a few years, it can be an expensive and time-consuming undertaking. Any project should be approached with caution until you are certain of what needs to be done and why.
First-time homebuyers on a tight budget should exercise caution when making purchases to avoid making costly errors. One of the most important steps you can take is to educate yourself on the various options available to you.
This is Autem Decker. Main Author of 'TheHomeDigs'. You may not find her on the list of top 10 contemporary Canadian interior designers, but everyone who knows her says she was born to be an interior designer.
She makes her plan in her head and draws them in her years-old diary with a note in the corner. The way she plays with color and shape amazes us.
Connect Her On – Twitter